WhatsApp Marketing Tools
WhatsApp is a free mobile app used to chat, share files and images, support free audio and voice calls using the internet connection via Wi-Fi or mobile data. It has become popular in about 109 countries by hitting 2 billion users across the globe. WhatsApp is a unique platform with different best WhatsApp marketing tools which makes multimedia transfer faster and easier in promoting business.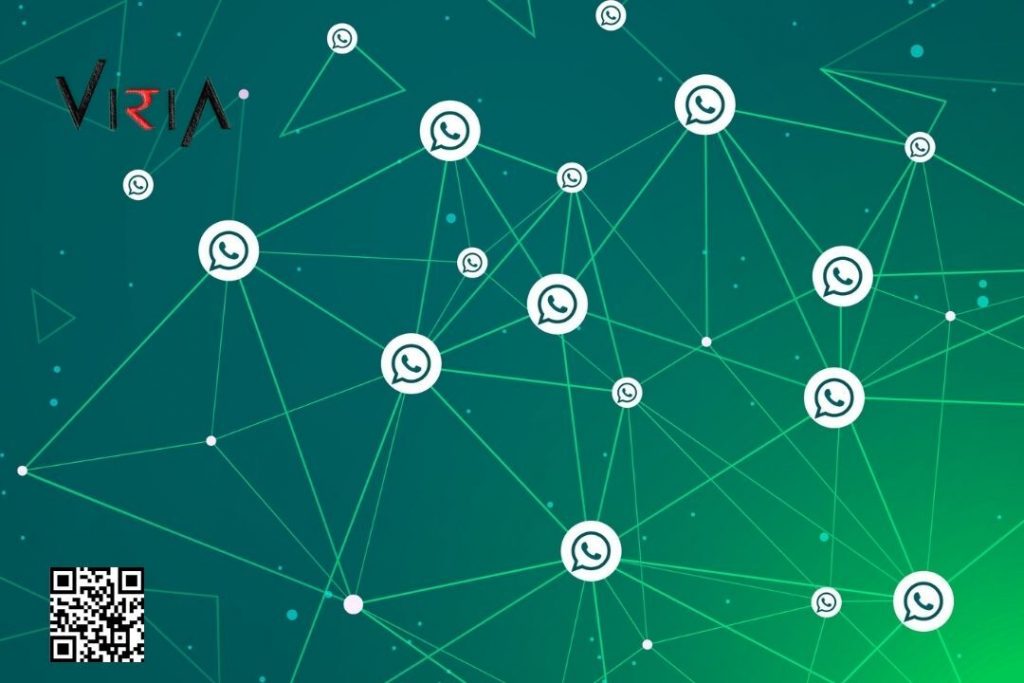 Top 18 Best WhatsApp Marketing Tools in India
The Top 18 Best WhatsApp Marketing Tools are:
1. WhatsAppMarketing
WhatsApp Marketing is one of the best WhatsApp marketing tools in India. It's an easy tool to create successful marketing campaigns with intuitive user interface. Creating database for the clients, sending bulk messages, sharing the YouTube video URL to increase the clicks, accessing statistics and customizing marketing campaigns to sort clients according to their name, city and date of birth, automatically creating polls, and sending replies to the users are the key features.
2. Wapp Blaster
Wapp Blaster is one of the best WhatsApp marketing tools in India. It's an attractive tool that draws the user's attention by sending unlimited bulk messages to potential clients which further enhances effective marketing. Hassle-free bulk messages, scheduled texts, multi-language functionalities, multiple clicks or views on video links, automatic group posts, prompt creation of database, report generation and send texts, images or videos with captions are the key features.
3. Allwebmart
Allwebmart is an affordable tool considering the cost-effectiveness for small businesses. It targets about 5000 plus customers without fearing message spam. Sending messages in bulk without any credit limit using unlimited characters in text messages, creating and adding WhatsApp groups in generating reports on sent messages making the marketing campaign more effectiveare the key features.
4. WhatsApp SMS Myntra
WhatsApp SMS Myntra is a leading tool where bulk messages are personalized and shared making seamless marketing campaigns. Sending messages globally with unlimited mobile numbers, reducing marketing expenses by sending texts, images, audios and videos instantly with the Mobile Number List Feature and transacting details with clients to enhance transparencyare the key features.
5. WhatSender
WhatSender is a user-friendly tool that allows to send bulk marketing messages like promotional offers and personal messages like greetings directly from the desktop. Customizing messages and adding recipients name or other variables, importing contacts from CSV and TXT files by just clicking on copy and paste option, acquiring access to new contacts from WhatsApp groups, filtering contacts to drive the target campaigns, generating logs after sending messages automatically on a set timeare the key features.
6. Whatsapp Bulk Sender
WhatsApp Bulk sender is an advanced tool with more promotional messages attached by images and videos with an intuitively designed user interface building a firm customer support. Adding unlimited WhatsApp numbers and sending thousands of messages by personalizing the inbox, responding individually to customer queries, categorizing clients into distinct groups, tracking marketing campaigns by sending messages and receiving alerts by pre or post sending automatic messages are the key features.
7. Agnitas
Agnitas is a widely used tool to monitor the marketing campaign effectively with a reasonable cost. It possesses features like multimedia and multiple language support that helps the marketers target a wider audience. Cross channel marketing in integrating the marketing channels like email, fax, web push notifications, etc., managing client database integrated with CRM features, automatically sending personalized and customized messages to the customers on a specified time and designing and testing ensures statistics are properly accessed to make successful campaigns are the key features.
8. Viking WhatsApp Marketing Software
Viking WhatsApp Marketing Software is all-in-one tool which creates a strong customer database to carry out e-marketing campaigns. Sending promotional messages on WhatsApp in popular formats like .docx, .xls, .png, vCard's etc., sorting contacts, extracting reports and sending files by few clicks with forwarding feature as an added advantage are the key features.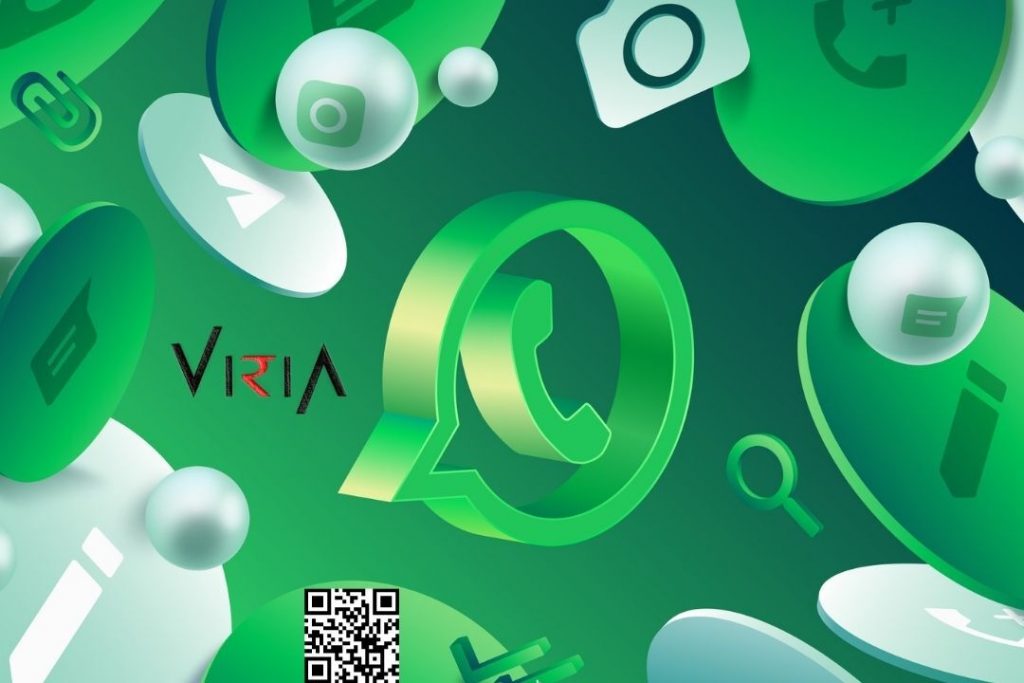 9. Whatso
Whatso is another leading tool with anti-blocking technology where seamless messages can be sent to the targeted customers. It is most popular among small and mid-sized businesses in sending announcements, updates and offers that creates more ideal customers. Importing contacts from CSV, TXT files by using copy and paste option. customizing messages, extracting contacts from WhatsApp groups on target marketing, filtering text messages, images, videos, audios, and vCard file are the key features.
10. WhatsApp Business API Sandbox
WhatsApp Business API Sandbox is an auto chat tool for WhatsApp API integration. It doesn't require any infrastructure setup except registering the WhatsApp business by simply using the software. Messages can be managed on a single screen. Taking advantages of WhatsApp functionalities without waiting for account approval, providing 24/7 customer support, enhancing customized additional features like chat box to boost client experience, protecting threats and testing using sandbox are the key features.
11. Auto Blast Messenger
Auto Blast Messenger is a specific designed tool for agencies, small and medium businesses. It provides end-to-end solutions for marketing campaigns. Apart from that the tool also provides various features for contract management to maintain appropriate user engagement. Capturing web subscribers from all the websites and texting them for effective marketing, providing constant support services, developing seamless communication channels by contract management, selecting a group of customers for mass message without any limitations are the key features.
12. Rapid Planner
Rapid Planner is a popular tool among the mid-sized businesses where social media marketing campaigns are carried out effectively to send personalized messages to clients in real-time. Also, directs communication with customers builds a good brand image. Using SEO tools for effective social media marketing, customizing system generated replies, broadcasting bulk messages to clients, filtering contacts to create focus-based broadcasting lists, sending many messages within minutes using anti-spammer are the key features.
13. HubSpot Marketing Automation
HubSpot Marketing Automation is a perfect tool for the companies who are looking for marketing campaigns with complete automation where visitors can be easily converted into leads. This saves utilisation of resources and focusses on core marketing activities. Customizing messages and emails for each recipient, gaining more insights on open rates and click-throughs by A/B test, accessing customer information from past records to create hyper-targeted marketing campaigns, managing accounts in social media by monitoring brands, scheduling the posts in social media, designing CTAs and checking clickthrough rates over time are the key features.
14. Sirena
Sirena is one of the most efficient and Best WhatsApp Marketing tools in India, that helps in discovering customers to communicate effectively and increase conversions. It is a centralized platform that helps employees to view all the queries and respond accordingly which enhances customer service and builds brand loyalty. Broadcasting messages easily, tracking visitors who have recently visited the website, integrating with multiple channels, chatting with clients using laptops and PC are the key features.
15. WhatsHash
WhatsHash is a multitasking tool that helps in CRM and semi-automate the marketing campaigns. It creates broadcast lists, automate replies and handle the major CRM operations at affordable cost. Replying instant messages, saving text message and media, building customer profile, increasing conversions on sales funnels, creating a store on WhatsApp with links and products, messaging directly on WhatsApp Create a when a customer places an order, conducting customer polls and gathering customer feedbacks are the key features.
16. WAAM-it Sender
WAAM-it Sender is an intuitively designed economical tool to send unlimited customized messages to any number of contacts on WhatsApp. It supports nearly 60 languages and is perfect for all global organizations. Sends 5000 messages per hour, includes information like names, emojis, links, etc, multiple usage of languages, LTR and RTL message supports, imports contacts from formats like .xls, .xlsx, .CSV, and text, scheduling messages on time, sending images with caption are the key features.
17. Prebuilt Marketing
Prebuilt Marketing is a perfect tool for helping the small organizations that are consistent on social media posting and struggling with content creation. This helps in developing brand recognition and customer engagement. Monitoring the social media, posting on automation on various social media channels, publishing content and getting online support in analytics are the key features.
18. Q-Sender
Q-Sender is one of the most affordable tools that allows to send personalized messages to the users. It also helps in establishing a two-way communication with clients to sustain a brand value. Supporting all multimedia formats in personalised messages, targeting marketers by actively using the filters, getting feedbacks from customers in real-time, generating instant analysis on marketing campaigns and maintaining contact and email management respectively are the key features.